Han Wen
Male, born in 1970, Doctor, Professor, Master supervisor, a member of CPC, a member of Manufacturing Technology Committee of Chinese Association of Automation, a backbone young and middle-aged teacher in colleges and universities of Jiangxi Province, a senior member of Chinese Mechanical Engineering Society, and a member of China Ceramic Machinery Equipment Professional Committee. In 2005, he received a doctor's degree in mechanical and electrical engineering from Nanjing University of Science and Technology. At present, he is the vice president of College of Mechanical and Electronic Engineering of the participating unit. In recent years, he has presided over the following projects: the Science and Technology Department of Jiangxi Province (Special Fund for Manufacturing Informatization)'s project "Development of Digital Rapid Prototyping Equipment for Ceramic Products", Jingdezhen Science and Technology Bureau's project "Research on Rapid Prototyping System for Ceramic Gypsum Mould" and horizontal projects with enterprises. Projects completed with him as a key member include: National Natural Science Foundation of China's "Research on Key Technologies of Vacuum Sludge Driller for Ceramics", National "Eleventh Five-Year Plan" Science and Technology Key Project "Industrialization Technology Development of Large Specification and Ultra-thin Building Ceramic Bricks", Guangdong Science and Technology Department's "Technical Roadmap of Building Ceramic Industry" and other projects. Furthermore, he has published more than 30 papers in national core journals.
Kang Xiuji
Male, born in 1972, Professor, Master supervisor; he graduated from the Fine Arts Department of the Jingdezhen Ceramic Institute and the School of Design of Wuxi University of  Light Industry in 1999. In 2007, he received a Master of Arts degree from Beijing Film Academy and he was the key visiting scholar from the School of Arts, the Southeast
University in 2008. At present, he is a member of the Art Computer Teaching Subcommittee of the Liberal Arts Computer Teaching Steering Committee of the Ministry of Education, the vice director of the Jiangxi Digital Art Design Committee, the standing director of the Ceramic Art Committee of the China Ceramic Industry Association, and director of the Second Design Art Committee of the Ceramic Branch of the China Silicate Society. He presided over four provincial scientific research projects, participated in five ministerial and provincial-level projects, published more than 30 papers in various academic journals such as Art & Design, Literary and Artistic Contention, and won more than 10 awards at all levels.
Tan Xunyan
Male, born in 1968; In 2005, he received a doctorate degree in materials science from Shandong University. From 1988 to 1993, he served as a teacher in the Ceramic Technology Laboratory of Jingdezhen Ceramic Institute, engaged in the teaching and research of common ceramic materials; from 1993 to 1996, he studied for master's degree in Nanjing Tech University in a full-time way and studied advanced ceramic materials and functional ceramic materials (piezoelectric ceramics); from 1996 to 2006, he worked as a teacher in Shandong University, engaged in teaching and research of structural ceramics and ceramic composite materials. Since 2006, he has been a teacher in the participating unit,engaged in teaching and research of advanced ceramic materials and ordinary ceramic materials. He has completed or participated in more than 10 national, provincial and enterprise scientific research projects, published more than 30 professional academic papers, and applied for or obtained nearly 20 national invention patents.
Yi Cheng Ceramic has been committed to building a professional service team. Since its establishment, Yi Cheng Ceramic has deeply realized that "talent determines career height". With the strong support of the company's leadership, it has cooperated with many colleges and universities to train personnel and backbone personnel so as to provide a continuous stream of professionals for the industry.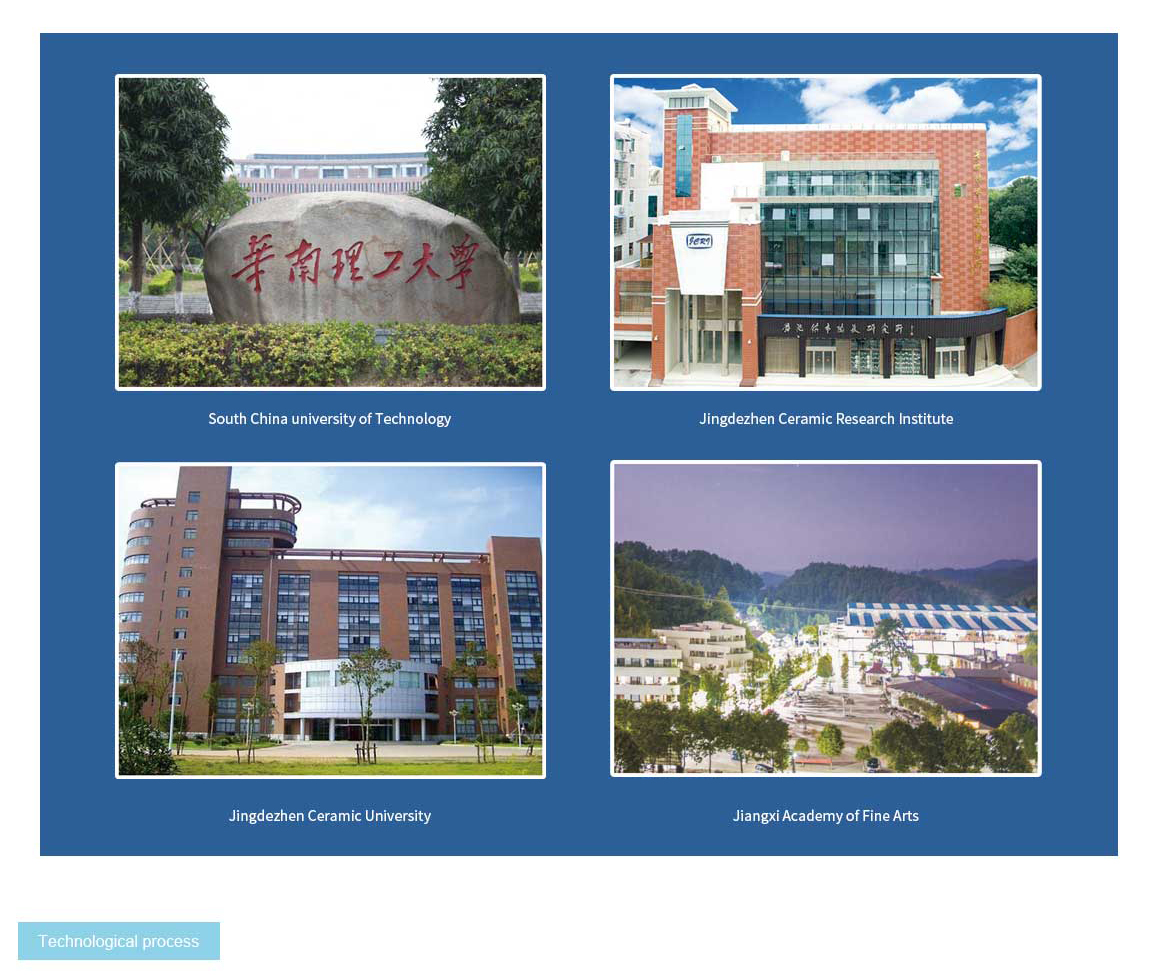 The invention of ceramics is an important symbol of the Neolithic Age in primitive society. China has discovered the early remnants of pottery from the Neolithic Age about 10000 years ago. it is a truth universally acknowledged that ceramic was invented by the chinese. The invention of ceramic is based on the continuous development and improvement of pottery technology.